Our Solutions
Surveillance and Access control systems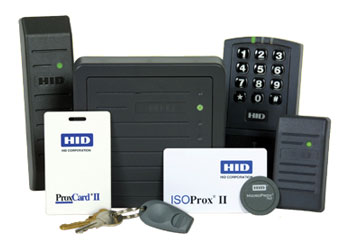 IP-based video surveillance is widely predicted to be the way of the future, and network cameras are now readily available – in packages, bundled together with software and support, or on their own. With most IP camera systems, all you need to do is choose where you want the cameras, and plug them in – it's that easy! The most difficult part of setting up a video surveillance system is finding the right cameras for your specific application. IP cameras come in so many varieties that choosing the right models may seem daunting. What makes one camera different from another? What kind of cameras work best for retail stores? For homes? Hospitals? How do you figure out exactly what you need?
The FUSOL Video Surveillance team is here to help. Our goal is to provide you with clear information about IP-based video surveillance. We have years of security and surveillance experience and are ready to put it to work for you.  We're dedicated to not only helping you find the best security solution, but also helping you learn more about IP surveillance technology.
FUSOL have everything you need to set up a professional video surveillance system, and we're happy to help you in your search for the ideal video security solution.
Industrial sites like factories and warehouses can benefit greatly from the security provided by video surveillance. Increased terrorism threats and theft of raw materials have made the manufacturing, storing and shipping of important goods riskier and more expensive in recent years. A smartly installed security camera system can have many benefits for your industrial site, including:
Reduced theft – Prominently displayed security cameras can prevent theft from occurring and help you identify those who do steal or vandalize your property
Protect employees – Video surveillance can help keep your employees safe from intruders or thieves, and also from occupational hazards like damaged equipment.
Building security – IP video surveillance can help you expand your current security system. Instead of constantly watching monitors, security guards can patrol more and actively protect your building while still being able to monitor your cameras.
Advances in camera technology have made it easier to monitor your cameras and site security at any time. Modern IP (Internet Protocol) camera systems are flexible and easy to install, often only requiring you to mount the cameras and connect them to a central recorder or computer. Unlike analog CCTV cameras, IP cameras do not require complicated wiring or specialized technicians for maintenance. They can also be reconfigured at any time should your security needs change. The addition of an NVR (Network Video Recorder) to your system also allows you to broadcast your surveillance footage over the internet so you can check on any of your cameras from any internet connection – including those on many cell phones.
There are a number of factors to consider when setting up an IP-based surveillance system. Network cameras transmit data over your existing IP network, so optimizing bandwidth is important. You'll also need to think about storage: How long will footage be archived? What type of image quality do you require? Will recording be continuous or triggered by motion? Other key considerations include network security and system scalability. Putting thought into these areas before you set up your system will help to ensure that you have the right equipment and the proper game plan to fulfil your surveillance requirements.
Access control Systems
Access control is a system that enables an authority to control access to areas and resources in a given physical facility or computer-based information system. An access control system, within the field of physical security, is generally seen as the second layer in the security of a physical structure. Access control is, in reality, an everyday phenomenon.
Item control or electronic key management is an area within (and possibly integrated with) an access control system which concerns the managing of possession and location of small assets or physical (mechanical) keys.
Physical access
Physical access by a person may be allowed depending on payment, authorization, etc. Also there may be one-way traffic of people. These can be enforced by personnel such as a border guard, a doorman etc., or with a device such as a turnstile. There may be fences to avoid circumventing this access control. An alternative of access control in the strict sense (physically controlling access itself) is a system of checking authorized presence,.
In physical security, the term access control refers to the practice of restricting entrance to a property, a building, or a room to authorized persons. Physical access control can be achieved by a human, through mechanical means such as locks and keys, or through technological means such as access control systems like the Access control vestibule. Within these environments, physical key management may also be employed as a means of further managing and monitoring access to mechanically keyed areas or access to certain small assets.
Physical access control is a matter of who, where, and when. An access control system determines who is allowed to enter or exit, where they are allowed to exit or enter, and when they are allowed to enter or exit. Historically this was partially accomplished through keys and locks.
Electronic access control uses computers to solve the limitations of mechanical locks and keys. A wide range of credentials can be used to replace mechanical keys. The electronic access control system grants access based on the credential presented.
Credential
A credential is a physical/tangible object, a piece of knowledge, or a facet of a person's physical being, that enables an individual access to a given physical facility or computer-based information system. Typically, credentials can be something you know (such as number or PIN), something you have (such as an access badge), something you are (such as a biometric feature) or some combination of these items.
Access control system components
An access control point, which can be a door, turnstile, parking gate, elevator, or other physical barrier where granting access can be electronically controlled. Typically the access point is a door. An electronic access control door can contain several elements. At its most basic there is a stand-alone electric lock. The lock is unlocked by an operator with a switch. To automate this, operator intervention is replaced by a reader. The reader could be a keypad where a code is entered, it could be a card reader, or it could be a biometric reader.
Access control decisions are made by comparing the credential to an access control list. This lookup can be done by a host or server, by an access control panel, or by a reader. The development of access control systems has seen a steady push of the lookup out from a central host to the edge of the system, or the reader.