Our Solutions
Wired/Wireless Voice and Data Connectivity solutions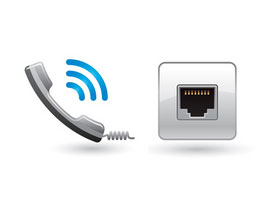 Structured cabling infrastructures can combine both voice and data communications whether the terminations are copper or fibre.. A FUSOL installed structured cabling system however, is specifically designed to offer the highest performance levels available, enabling current and foreseeable future network protocols to be accommodated, protecting your IT investment.
FUSOL offer cabling solutions achieving multi-gigabit data speeds with maximum reliability.
FUSOL offers Universal Cabling Solution for a building or series of buildings with cable, outlets, floor distributors, building distributors and campus distributors. The aim is to meet the requirements of all potential users of the building during its lifetime, without the need for re-cabling.
FUSOL through its supplier introduces the complete range of optical fibre connectivity combined with the complete range of Fibre Optic Cables, covering 62.5μ, 50μ and OM3 50μ fibres guaranteeing full application distance, plus the single-mode fibre range for long distance support of up to 10 km for 10 Gbps.
Optic fibre cabling for backbone cabling.
The global requirement for advances in digital technology, communication and information increases by the day. Data traffic is growing at an explosive rate. Transmission speeds need to increase in line with these trends. This calls for high performance transmission media. The response has been the worldwide adoption of fibre-optic (FO) cables Optical fibre technology has become an integral part of the networks of today. Internet access, client server applications, web hosting and data storage must be handled by the network. These need a customized system that allows maximizing the space and minimizing the time and money.
Fibre Optics in Security
The new generation intrusion detection system utilizes the unique qualities of optical fibres, lasers and high-speed computers to produce a highly effective, robust and reliable distributed sensor. Fibre optic sensing system has made it to be used in protection of pipelines fences. The system requires no power no electronics in the field to provide high fidelity detection of vibration and movement along the length of the fibre.
The cost of optical fibre technology continuing to decrease, many of today's businesses are utilizing this technology in building distribution and/or workstation applications. Optical fibre's inherent immunity to both electromagnetic interference (EMI) and radio interference (RFI), and its relatively  light weight and enormous bandwidth capabilities make it ideal for voice, video and high speed.
Copper Solutions
Cat.7 is the highest performance standards compliant copper solution available in the market.
The Category 7/Class F solution provides backwards-compatible performance beyond 600MHz and features the revolutionary GG45 connector.
Cat.6 is considered as the best horizontal solution for most enterprise requirements by combining high Category 6/Class E performance for today, room for growth tomorrow, and high reliability and efficiency.
Cat.5 systems are made to the same high standards and provide all the benefits of a matched, integrated system but are intended for situations where only Category 5e/Class D performance is considered necessary.
Wireless Network (Wi-Fi Networks & Hotspots)
FUSOL is a partner with OEM'S to provide the most complete solution for WiFi solutions, ranging WLANs continue, over the past few years, to experience phenomenal growth. Today, enterprises are looking to implement Wireless LAN solutions across entire campus facilities, with requirements that include security, manageability, and flexibility with seamless roaming. Cost-conscious enterprises are looking for a simple, efficient way to extend their existing wired LAN infrastructure into the wireless environment. But they want more than connectivity. They want to provide their mobile workers with advanced tools and applications like Telephony, ERP/CRM and Internet/Email access.
The WLAN serves many environments from the simplest small office to large enterprise corporations, from educational institutions, manufacturing floors and health care environments. WLANs can be applied to just about any environment that requires seamless and effortless communication and installation. It delivers robust, high-bandwidth, long-range communication.
With its unique feature set and flexible architecture, the WLAN Series offers an enhanced user experience through true flexibility, total security, and integrated management.